After more than a year of support (pre-incubation, incubation, acceleration) the laureates of the 2nd edition of the Afrique Créative programme have finalised their journey.
What is Afrique Créative? What is the impact of the programme? Who are the entrepreneurs of the 2nd edition of the programme? The answers to these questions can be found in the capitalisation booklet which is now available online! Link to the booklet
During the closing event in Rabat (see article), an assessment was made with the laureate entrepreneurs: they were able to work on an end-of-programme diagnosis, on the trajectories of change and on future perspectives. All this was made possible thanks to the teams of Bidaya (preparation, organisation and facilitation of workshops as well as writing of change trajectories and end-of-workshop diagnoses), the incubator partner in Morocco for this 2nd edition of the programme, and we thank them for their support!
Here are some elements summarised by laureate:
Rosine Arzoumpoko Kiema – BiiBop (Burkina Faso)
TRAJECTORIES OF CHANGE
Biibop a pu agrandir son équipe opérationnelle, et à mettre en place une équipe de R&D composée de professionnels de la petite enfance. Un effort considérable a été fourni en termes de communication, avec la création d'un site Web, et en termes de commercialisation, avec le recrutement d'un agent commercial, et la mise en place d'une stratégie commerciale adaptée à chaque cible de clientèle. Biibop a également travaillé sur son processus de production, en aménageant, entre autres, un atelier de production et en s'équipant en matériel de production. La situation économique et sécuritaire du Burkina Faso représente toutefois un challenge important auquel Biibop fait face.
PROSPECTS FOR THE COMING YEARS
Certify toys to safety standards;
Develop the project's communication: animate its online community, develop advocacy actions, deploy on other communication channels (radio, television…);
To have sales outlets in the 13 regions of Burkina Faso; To expand and market in the WAEMU zone;
To become a recognised and privileged partner of the Ministry of Education;
Mohamed Ben Saïd – Akacia Productions (Tunisie)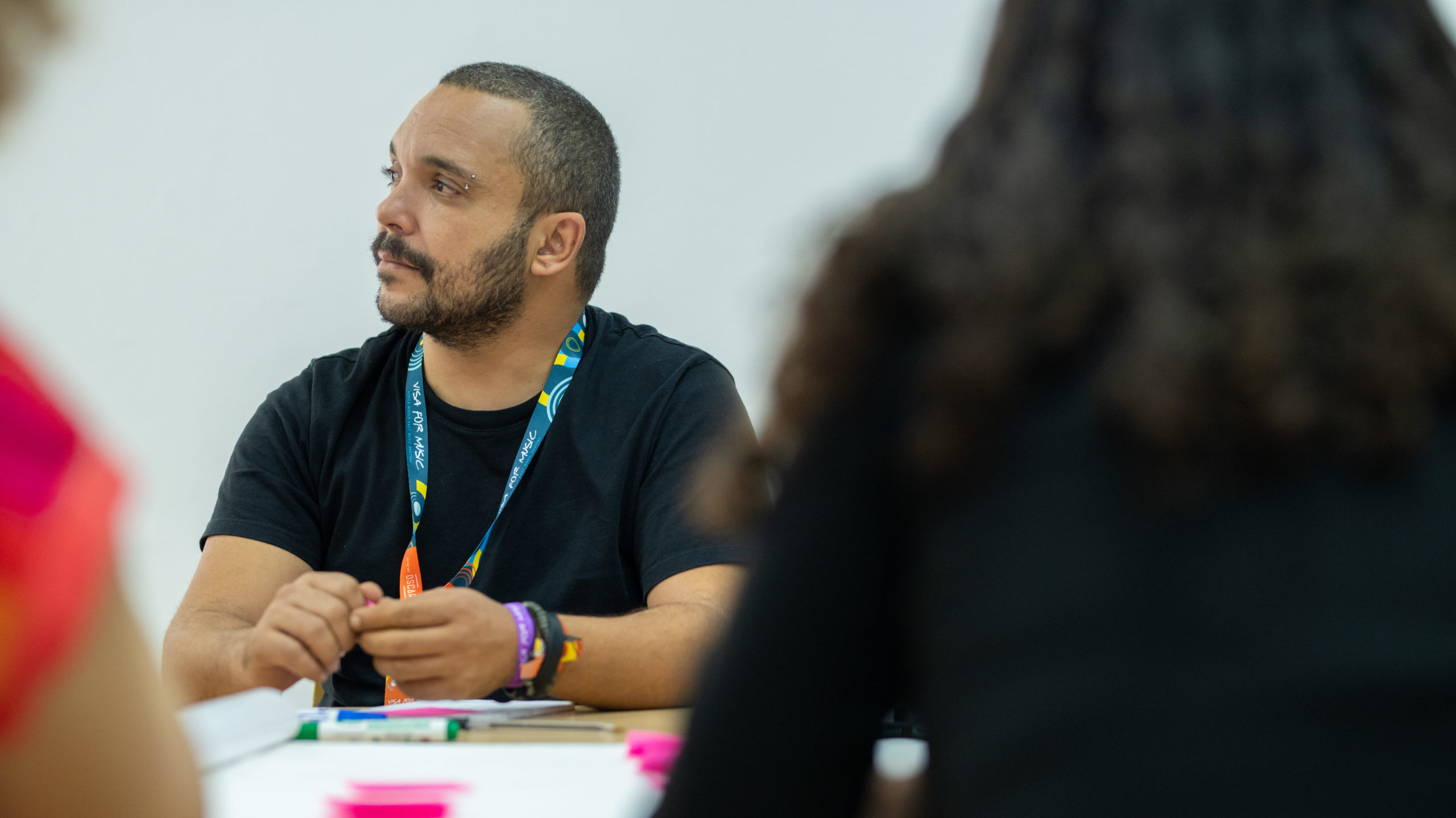 TRAJECTORIES OF CHANGE
Akacia Productions was able to clarify its value proposition, in particular by conducting field studies to map the musical heritage. These studies enabled Akacia Productions to approach key players in the Tunisian cultural sector and to adapt its offer to its target audience. Akacia Productions has been able to expand into different sectors of the music industry and diversify its services, notably through the organisation of concerts, artistic production, management and distribution. This expansion of Akacia Productions' activities has led to financial independence. In parallel to this, a new fundraising strategy emerged, driven by the meeting of new funding partners.
PROSPECTS FOR THE COMING YEARS
Recruitment and training of a team of 40 festival professionals
Realization of a major fundraising project
Duplication of the Dougga festival model in 4 Tunisian regions
Awatef Mosbeh – Morbiket (Tunisie)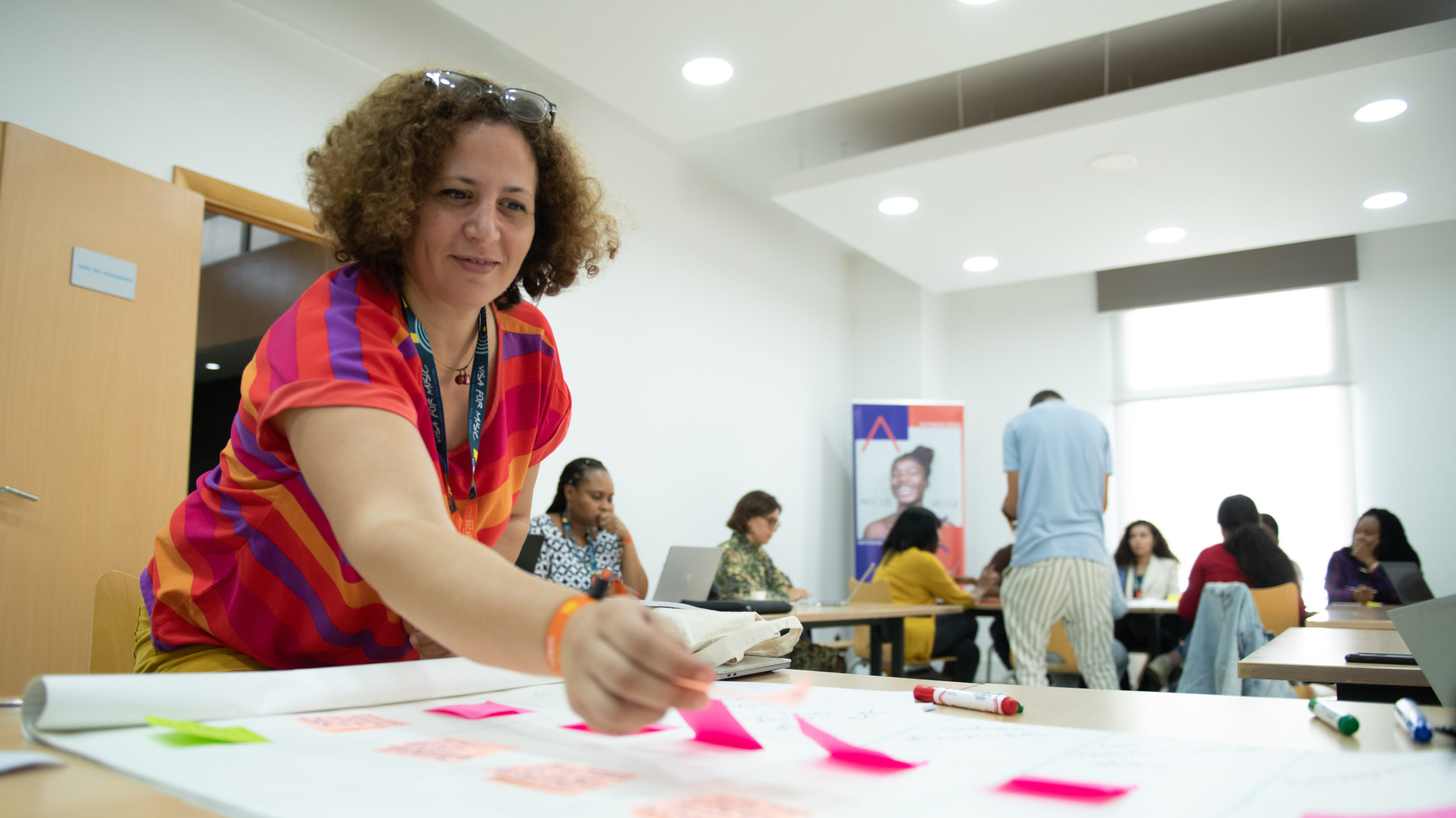 TRAJECTORIES OF CHANGE
Since 2021, Morbiket has set itself the goal of integrating an international dimension to its project. As part of the Creative Africa programme, the company has opened a branch in France, more precisely in Marseille, allowing it to take the first step towards realising its vision. In partnership with the archaeological site of Glanum and the Centre des Monuments Nationaux, Morbiket has now succeeded in expanding its product range by testing the Toufoutrip application for heritage exploration. By passing two technical tests and 4 tests for the general public with more than 50 families with their children.
Morbiket was also able to launch the "MorbiCrea Bootcamps". These are an awareness-raising programme aimed at creative young people, through which Morbiket has been able to disseminate more than 100 civic, educational and cultural contents, train more than 30 young people with several partners (UNDP, Council of Europe…).
PROSPECTS FOR THE COMING YEARS
Sign 5 BtoB contracts Sign 5000 BtoC contracts Sign 5 BtoG contracts
Fundraising of 300k for the next 18 months
Opening of the capital of the branch in Marseille
Awa Diop Girard – Deedo (Sénégal)
TRAJECTORIES OF CHANGE
Deed Development, thanks to its passionate team, has managed to implement its vision: to promote African diversity, in particular with the addition of Wolof, the most spoken language in Senegal, in the choices of the Deedo Distribution service.The realisation of this vision is based on a clear and defined strategy, aiming at building customer loyalty, in particular by establishing a presence in the West African audiovisual market. This direction has been taken thanks to the analysis of the African player network and the needs of the African customers. The analysis of customer needs enabled Deed Development, during the Africa Creative programme, to acquire about 30 additional customers, to strengthen its position in the music market through the acquisition of a music catalogue, to form strategic partnerships with telephone operators and to diversify the West African music offer by training twelve beatmakers to produce an electronic album.
PROSPECTS FOR THE COMING YEARS
To become a reference in the African music sector;
Develop partnerships with local and international players;
Include a maximum of African languages in the streaming application; Continue to allow the emergence of new artists and be a lever for growing artists;
Continue to develop social commitments and impact projects via the streaming application;
Andrew Ahuurra – Quad-A Records (Ouganda)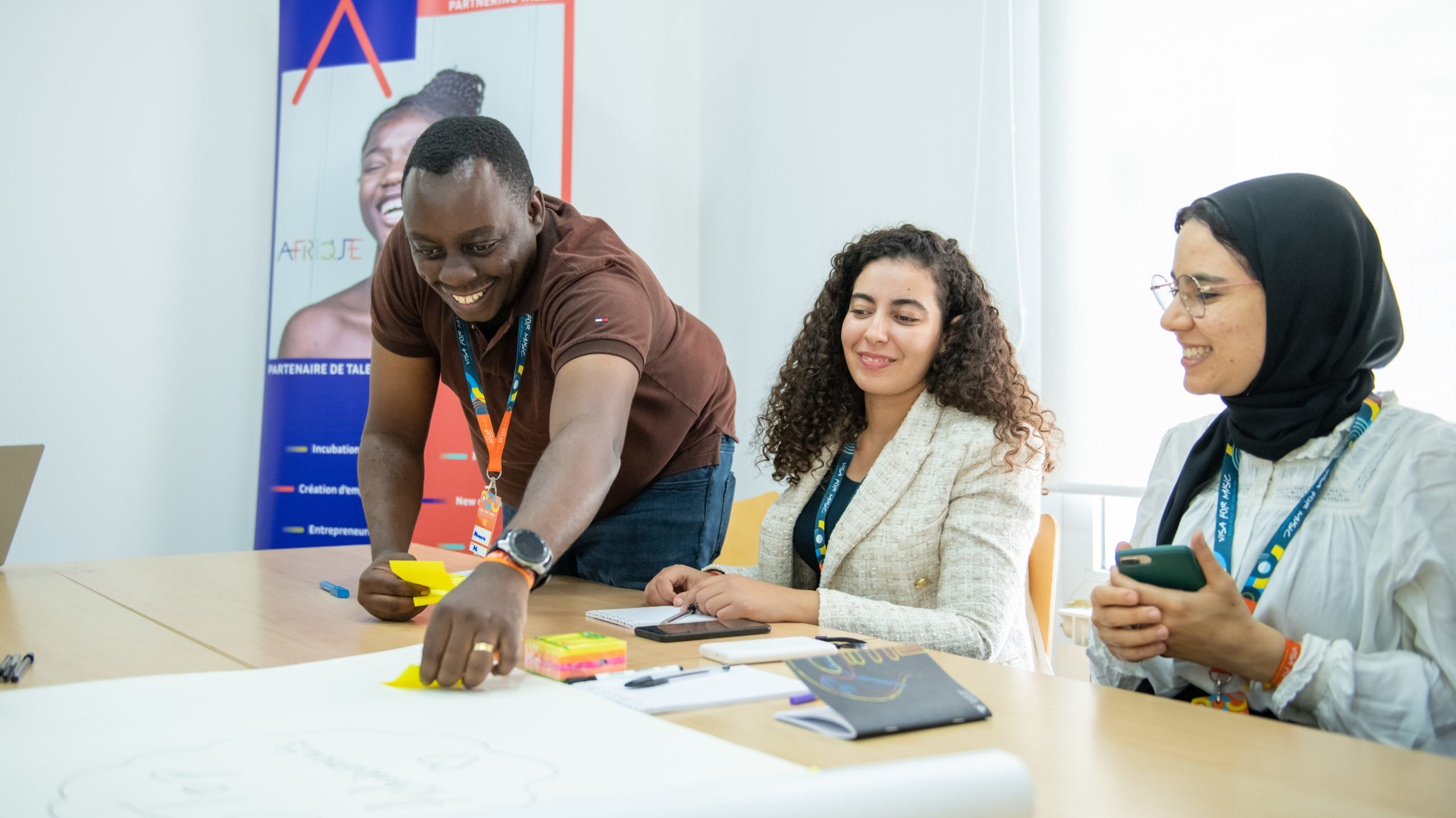 TRAJECTORIES OF CHANGE
One of Quad-A's major achievements during the programme, which proved to be a success, was the launch of the Quad-A Academy with a first cohort. This cohort received training in sound engineering for six months. Six of the ten graduates have been recruited by Quad-A Records and are currently working on numerous projects.
The objective behind this training programme, according to Andrew Ahuura, is "to fill the knowledge gap that faces the [local] market, as African studios can't compete globally due to lack of skills locally.
Thus, Quad-A Records has been able to establish and strengthen several strategic partnerships, in order to train more students by expert engineers, notably with Dolby, Multichoice, UCC…
PROSPECTS FOR THE COMING YEARS
Launch further cohorts of the Quad-A Academy, with the aim of training 100 students and creating 100 jobs per year;
Expand its service offering: dubbing, virtual African music library, African sound effects library, sourcing of sound engineers… Raise funds (grants, loans, fundraising) to successfully scale up and meet the growing demand for high quality audio productions;
Expand the operational and support team;
Become the best audio post-production facility in East Africa by 2023, and the best in Africa by 2030;
Dzifa Anagblah – Safi Label (Ghana)
TRAJECTORIES OF CHANGE
In addition to working on its team and management, Safi Label was able to train 70 artisans. A clear strategy has enabled Safi Label to launch an innovative platform in Ghana. The success of the platform is the result of the evolution of the business strategy of the project leader. From a feverish business strategy to an aggressive one, Safi has taken part in various art exhibitions, pop-up events and markets, while establishing a presence on social networks, in order to create a place for herself in the Ghanaian market.
Taking advantage of this gain in exposure, Safi Label has been able to refine its business model and diversify its revenue streams. The acquisition of its own space during the Creative Africa programme has enabled Safi to offer tourists and expatriates a centre for a unique experience in Ghana. As a result, Safi Label has doubled its revenue. In response to this increase in revenue, the company has improved its accounting management.
PROSPECTS FOR THE COMING YEARS
Obtaining new funding to increase capacity
Recruiting new staff to strengthen the team
Train new artisans
Expand on the African continent
David-Douglas Masamuna – Dl Multimédia (République Démocratique du Congo)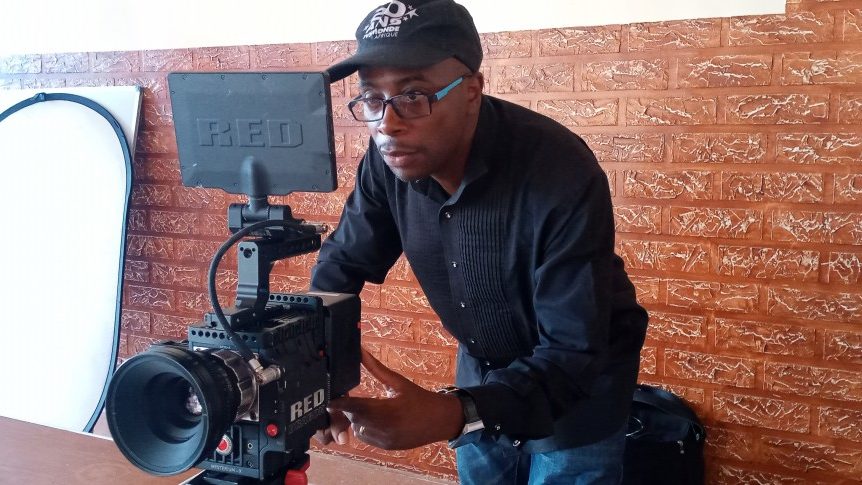 TRAJECTORIES OF CHANGE
The recent notable change within DL Multimedia is the improvement of the material, technical and logistical infrastructures allowing the company today to be even more efficient. This improvement also allows DL Multimedia to become a real laboratory for creation and artistic experimentation in audiovisual and multimedia. The changes underway are linked to the expansion of DL Multimedia's network of trainers and coaches (tutors) to provide more support to the project leaders to be incubated. For the future, the take-off of this new incubator will enable DL Multimedia to increase its turnover thanks to the increase in its offer for its various and increasingly varied clients.
PROSPECTS FOR THE COMING YEARS
To participate in the creation of 150 CCI projects each year;
Support at least 10 talented young people without jobs or resources each year;
Raise awareness of the impact of digital technologies and sustainable development among at least 1,000 young people per year;
Khalil Arafan – Palm Grove Software (Maroc)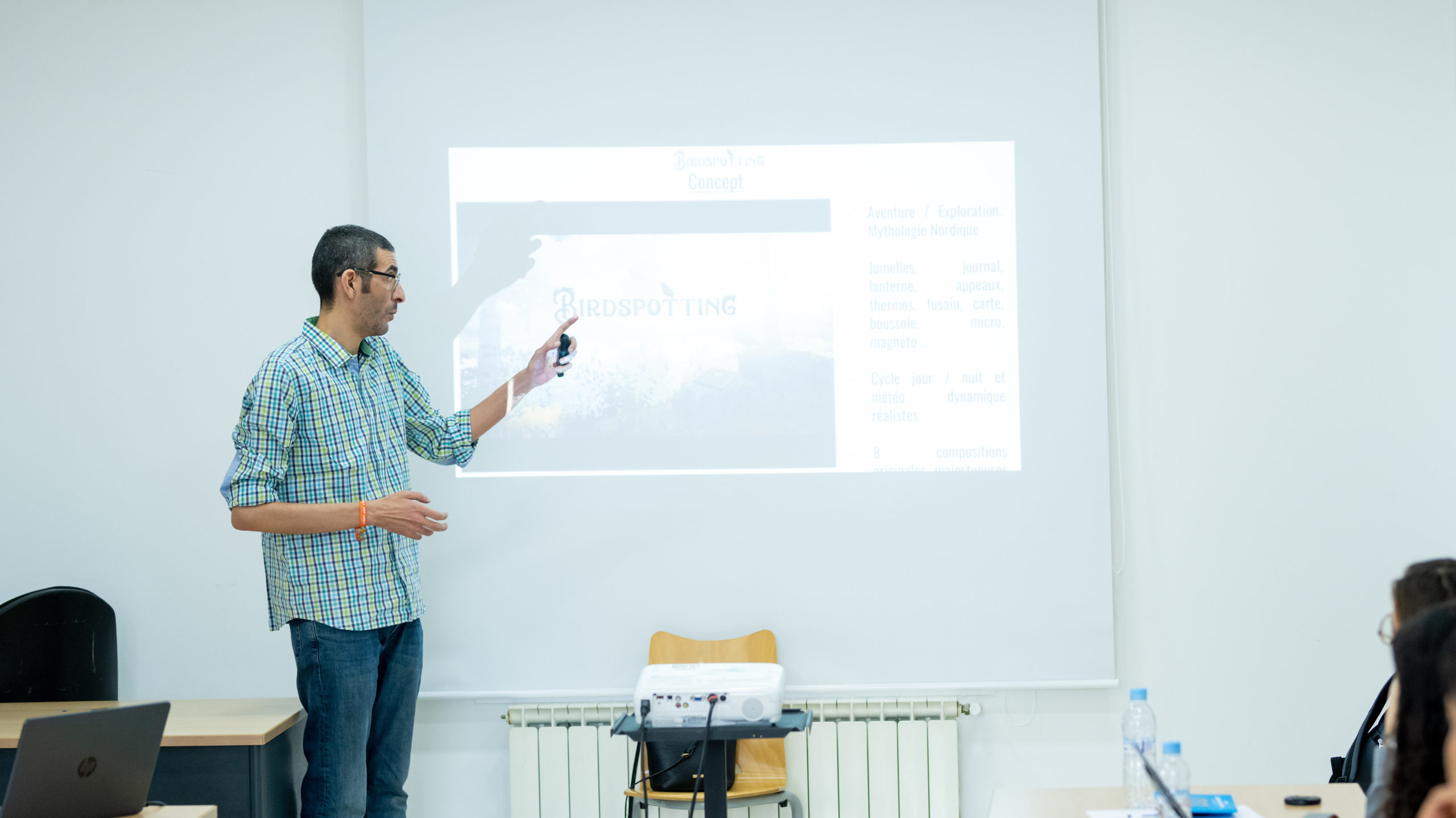 TRAJECTORIES OF CHANGE
During the programme, Khalil was able to advance the development of his phase video game, Birdspotting. Palm Grove Software was able to make contact and establish partnerships with giants in the gaming industry: Sony, Nintendo, Microsoft, Valve… This allowed him to have access to development kits. Currently, Palm Grove Software is focusing on the production of video games, which can run on Windows PC, Nintendo Switch, and Microsoft Xbox One.
PROSPECTS FOR THE COMING YEARS
Finalise negotiations with Sony for the development kit;
Recruit resources for the operational side (for the production of the video game);
Finalise the porting of the game to the various gaming platforms: PC, Xbox (One, Series X/S), Playstation (PS4, PS5).