The Creative Africa program is back!
For its third edition, the program will allow 30 entrepreneurs from 12 target countries (Benin, Cameroon, Ivory Coast, Ghana, Republic of Guinea (Conakry), Kenya, Morocco, Uganda, Democratic Republic of Congo, Senegal and Tunisia) to integrate a pre-incubation phase.
The 30 selected entrepreneurs will be supported by a local partner incubator for 3 months and will have the opportunity to pitch their acceleration projects to a jury. This jury, made up of cultural, institutional players and investors, will select the 15 best projects for the rest of the program (technical support and financial support) which will begin from June 2024.
Interested? Send your application before November 15 (inclusive) !
Retrouvez tous les informations concernant l'appel 2023 et les critères de sélection >>> ici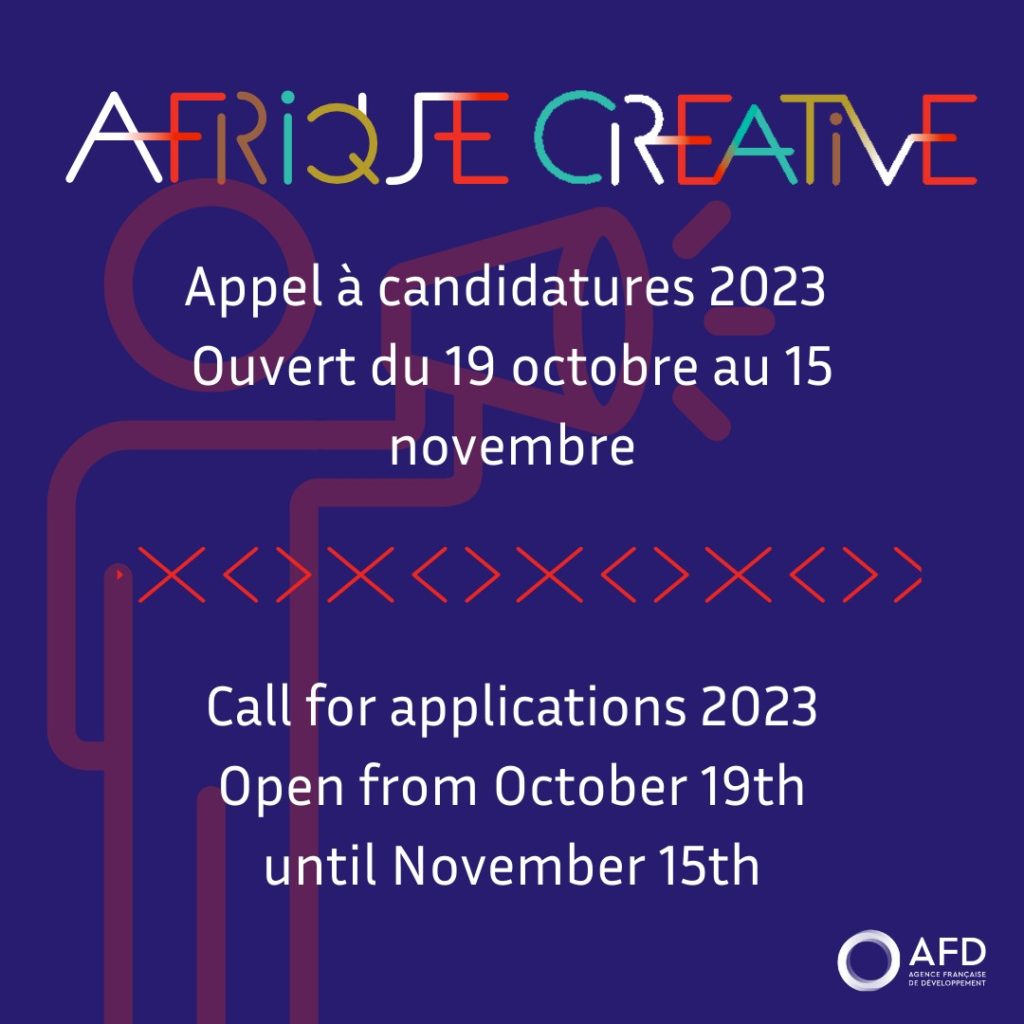 Depuis 2019, Afrique Créative a apporté son soutien à 17 entrepreneurs originaires de 7 pays différents et représentant une variété d'industries culturelles et créatives !